Campus Ministry
Morris Brown College was founded on high moral and spiritual values. Our Campus Ministry is a service on the College campus that provides spiritual nourishment of mind, body, and soul and is a resource for providing guidance in matters of ethical and moral values. Therefore, the college seeks to combine academic excellence and spiritual development. MBC reflects an ecumenical approach to the development of services, programs, and ministries. The College imposes no denominational requirements on its students, staff, or faculty. Recognizing that students, faculty, staff, and administrators will be faced with many difficult decisions and challenges, Campus Ministry is designed to respond to the needs of the campus community, including (1) Bible study; (2) music ministry; (3) pastoral counseling;(4) Religious Emphasis Week; (5) prayer vigils, breakfast(s) and/or luncheon(s).
Counseling & Career Services
Counseling Services: Services include, but are not limited to, the following:
Health and Wellness and Prevention Services
The main ingredient in wellness is the emphasis on self-responsibility. We believe that you are ultimately responsible for the choices you make about your health and life. All students are required to have their health services forms completed and filed in the Wellness Center prior to registration. The information that you provide is confidential and cannot be shared with anyone without your permission. At the Wellness Center, students may get information and materials about wellness, prevention, and illness.
Health Services Requirement for New and Re-Admit Students: New and re-admitted students must present valid proof of the following:
A physical examination,
Measles, Mumps, and Rubella immunizations,
A negative Tuberculosis test or chest x-ray taken within one year preceding the first day of classes,
A Tetanus vaccination within the past 10 years.
Physical examinations are available at private physicians' offices, county health departments, and HMO providers. Students will not be able to complete registration or continue enrollment without this mandatory information.
The Health Services Staff: Staff consists of a medical doctor Dr. Sherell D. Vicks of Hillandale Medical Associates PC address: 5910 Hillandale Drive Suite 202, Lithonia, GA 30058. The office phone number is (770) 808-0092.  Services are available between the hours of 8:30 a.m. – 5:00 p.m., Monday through Friday. To see a medical doctor after business hours for student emergencies, Grady Hospital is approximately two miles from the campus of Morris Brown College. Located at 80 Jesse Hill Drive Jr SE, Atlanta, GA 30303.   The professional staff is available to treat most illnesses and injuries and to administer first aid. In serious emergencies, the student must first call 911 to be transported to the nearest hospital, located within 5 minutes from the campus, and should also contact College staff.
Meals
Morris Brown College does not offer food services for the academic year. Clark Atlanta University (CAU) Dining Services provides food services for MBC students. The cost for MBC students is seven dollars ($7) for entry for all you can eat. The CAU Dining Services is located on the lower level of the Bishop Cornelius Henderson Student Center on the campus of Clark Atlanta University.
Residential Living
Off-Campus Housing Options: Morris Brown College does not offer on-campus housing or food services for the current academic year. Below are available housing options located on the campus of Interdenominational Theological Center (ITC).
1. The Turner Theological Seminary College located next to MBC will provide dormitory rooms for MBC students. MBC students should contact Turner Theological Seminary College directly to make payment arrangements.
Contact: Front Office of Talbot Hall
Telephone: (404) 527-0080
Deposit: $375 one – time ( $350 when leaving the dormitory permanently)
Dormitory Fee: $1,650 Per Semester
Payments:
Opt#1: Pay deposit and dormitory In-Full.
Opt#2: Pay the deposit fee. Pay dormitory fee in 2 Installments of $825.
2. Gammon Theological Seminary will provide dormitory rooms for MBC students. Please contact Gammon Theological Seminary directly to make payment arrangements.
Contact: Main Office of Gammon Hall
Telephone: (404) 581-0300
Deposit: $250
Dormitory Fee: $2,500 Per Semester
Payments: Must pay deposit and dormitory fees in-full to move-in.
Address: 653 Beckwith Street, SW // Atlanta, GA 30314
Student Activities & Calendar
Office of Student Activities: The Division of Student Activities is responsible for the coordination and implementation of all cultural, social, personal development, and extra-curricular activities of the college. Such activities include, but are not limited to, intramural/recreational activities, concerts, speakers, recitals, exhibits, lectures, tournaments, and programs of a religious nature. These activities are sponsored and established to ensure well-rounded educational experiences, augment classroom instruction, and provide opportunity for personal development and self-realization. The office also registers and monitors the activities of all campus organizations.
Student Activity Fees: The activity fees that are paid each semester fund the Student Government Association (SGA) and student activities. Payment of these fees automatically entitles every student to SGA membership and participation in all student activities.
Admission and Participation: Admission to all campus activities is by current Morris Brown College identification card and/or an admission fee. NO Identification Card, NO Admittance.
Students are strongly encouraged to participate in extracurricular activities and gain membership in campus organizations in order to develop special talents and skills, as well as increase their potential for leadership and social development. The college urges students to choose membership in campus organizations carefully. Students on academic or disciplinary probation are ineligible to participate in extracurricular activities or maintain membership in campus organizations.
1. Extramural Organizations – Affiliation with an extramural organization shall not disqualify a student organization from college recognition. At the same time, all actions of a student organization shall be determined by vote of only those persons given voting privileges in that organization and who also hold bona fide membership in the college community. These college organizations may not represent themselves as expressing official policy or practice of the college.
2. Faculty Advisors – The College requires student organizations to make every effort to secure a faculty advisor. Each organization shall be free to choose its own faculty advisor. Institutional recognition will not be withheld or withdrawn solely because of the inability of a student organization, after conscientious effort has been made to secure an advisor. Members of the faculty perform an important educational role and serve the college community when they accept the responsibility to advise and consult with student organizations. They shall guide organizations in the exercise of responsibility.
Student Code of Conduct
Statement of Principles:
The inherent regulations provide for the administration and adjudication of allegations concerning student misconduct and are intended to resolve student conduct matters in as informal an administrative setting as possible consistent with due process standards. The most important of these is the student's responsibility to perform academically to the full extent of his/her ability. In so doing, it is assumed that each student will observe the basic principal of academic honesty. Any act of cheating or misrepresenting one'sown or someone else's academic work will be considered a very serious offense.
Beyond our expectations of academic honesty—and of equal importance—is the assumption that the Morris Brown College student will accept his/her civil and civic responsibilities. What are these responsibilities? Simply put, they are the courtesies, considerations, and gestures of respect towards other members of the campus community that allow us all to express our personal freedoms without trampling on those of others.
Campus disciplinary regulations govern students as members of the college community and are separate and distinct from criminal or civil processes that may arise from identical circumstances that apply to students as citizens at large. Accordingly, student conduct proceedings may not be deferred solely on the grounds that criminal or other judicial proceedings are pending; nor will they be subject to challenge on the ground that criminal or civil charges involving the same incident have been dismissed or the outcome determined in favor of the student.
Honesty Code:
Students enrolled at Morris Brown College are expected to adhere to an Honor Code requiring that they will
Not ask for, give, or receive information or other form of help in any examination or test administered by a teacher or other representative of the College;
Not present or otherwise submit any oral or written work represented as their work; if it is not entirely theirs, it must be properly cited and referenced;
Maintain responsible behavior during examinations and conform to the conditions established by the faculty member or college staff in charge of the examination;
Refrain from plagiarism and/or cheating, and to refrain from inadvertently creating the appearance of plagiarism or contributing to plagiarism on the part of others.
Note: Students charged with violating the Morris Brown College Honor Code will be referred to the Vice President for Academic Affairs and the Chief Judicial Officer to conduct fact-finding and judicial review. Students found guilty of breaking the Honor Code may be assessed penalties including, but not limited to, receiving an "F" grade in the course in question or suspension from the college.
Respect:
Respect is an attitude and behavior that should be afforded to all members of the college community through proper acknowledgment of their personal and professional positions. Students are asked to observe academic courtesy with regard to all titles (President, Vice President, Dr., Dean, Rev., Professor, Mr., Mrs., Miss, Ms.). Students should not use first names when speaking to and about faculty or staff members. Students are expected to exercise proper decorum in the classroom.
Respect at Convocations, Church Services and Other Such Assemblages:
Students are asked to show proper respect to speakers and fellow students during church services, convocations, Founder's Day and commencement. This includes refraining from the following: talking, texting, studying, reading, sleeping, wearing headphones, arriving late, leaving early or participating in any disruptive behavior. All students must stand when directed from the platform. To demonstrate proper respect, gentlemen are required to remove headwear during all church services, convocations, Founder's Day and commencement exercises.
Dress Code:
Modesty and cleanliness are important values that reflect the personal dignity and integrity desired at Morris Brown College. Members of the MBC community commit themselves to observe the following standards:
The dress and grooming of men and women should always be modest, neat, clean and consistent with the standards of Morris Brown College;
Student dress for campus and public events should reflect dignity and maturity;
Athletic clothing, including athletic shorts, sweats, caps and hats, or unkempt clothing is not acceptable in classrooms or at forums, convocations, programs or other public meetings;
Doo-rags, baseball caps, and bandanas are forbidden in the academic setting (classroom). Gentlemen must remove all headwear in classrooms and academic buildings.
Student Government Association
The Office for Student Activities advises the Student Government Association (SGA) and supports student involvement in all SGA committees and activities. The SGA provides a wealth of cultural, social, and recreational events and educational programs that augment the academic curricula.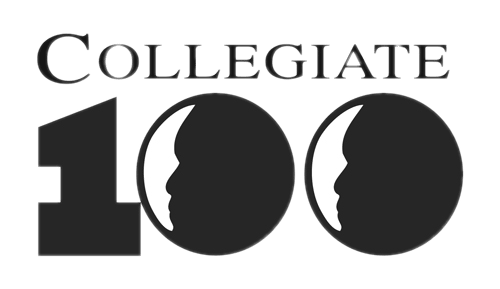 Who We Are
The Collegiate 100 of Morris Brown College is the official college professional auxiliary of the 100 Black Men of South Metro Atlanta, Inc.
We are comprised of high-achieving college men and women committed to the academic success of our peers and mentor youth, while serving the Atlanta community as a whole.
List of all MBC Campus Clubs and Organizations
The Collegiate 100 of Morris Brown College (Application submitted)
Collegiate Chapter of NAACP
Morris Brown College Choir
MBC Black History Quiz Bowl/ Debate Team
HBCU Battle of the Brains Team
House Arrest 2 Championship Dance Team, Inc.
James Alan McPherson Book & Lecture Organization
Googer – Patman Hospitality Organization
Phenomenal Entrepreneurship & Leadership League
Health & Fitness Club